CNBC AWAAZ
12th March 2016
A National TV Network covers the purpose of our enterprise: to address the urgent needs of the small Indian retailer, empowering him to modernise. Over 90% of Indian Retail is 'Unorganised' and Quiktile is here to help them grow their businesses and secure their financial future by modernizing to serve and retain the new Indian shopper.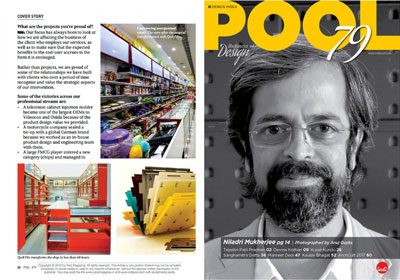 POOL 79
15th June 2018
Niladri Mukhkerjee, CEO Glue Design and the force behind Quiktile talks about his journey as a product designer (National Institute of Design, Ahmedabad) to the present day. In this interview he shares his views on the role of the designer as well as the many challenges and victories he has faced in his career.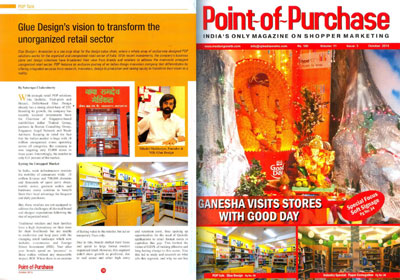 Point of Purchase
3rd March 2015
India's only magazine on Shopper Marketing features Glue Design + Innovation's latest product – 'Quiktile' and the strategy and thinking behind this innovation. Eyeing the untapped needs of the Unorganised Retail sector, Niladri Mukherjee (Founder & CEO, Glue Design) shares his vision for over 700,000 chemists and 13 million Kirana stores all over India.
First India News Rajasthan
8th March 2014
A local news channel covers the transformation of a store in Jaipur from old to modern in 16 hours! Watch Niladri Mukherjee (Founder & CEO Glue Design) talk about how their innovative product 'Quiktile' can help millions of small retailers face and compete in a fast changing world.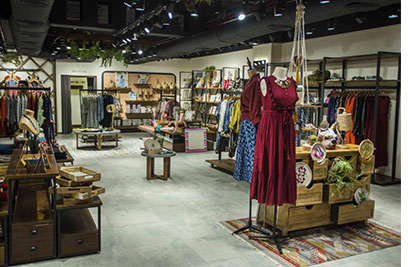 Retail4Growth
17th April 2018
Glue Design designs the flagship store for Vajor in Delhi and Pune. The stores span 1000 - 1500 sqft and features omni-channel experience with the use of multiple digital screens and live customer access to the Brands complete web offering. The customer can now feel and touch the product as well as look forward to exciting activities on a regular basis.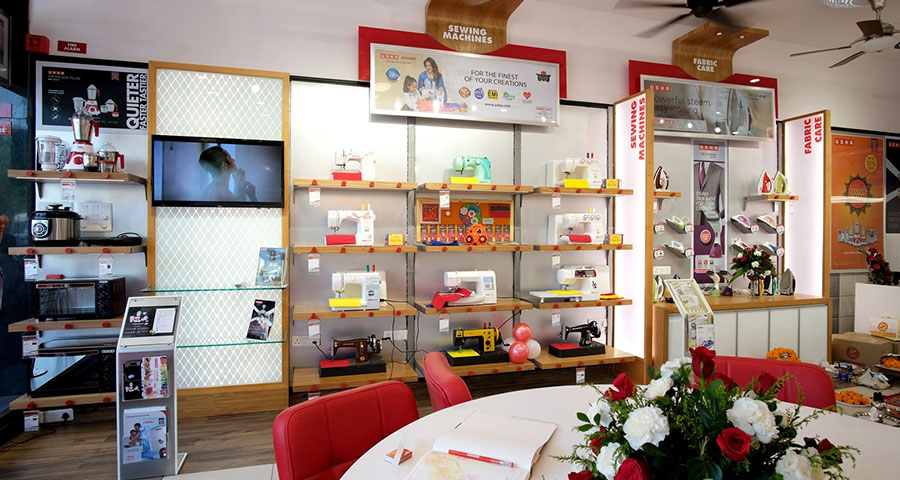 Retail4Growth
27th November 2017
Glue Design designed and executed the new USHA store design. The aim was to demarcate the categories under the USHA portfolio and highlight designated space to each category. The plan is to upgrade all 53 EBOs after a long gap of 10 years or so. The design scheme will follow what has been created by Glue Design Pvt Ltd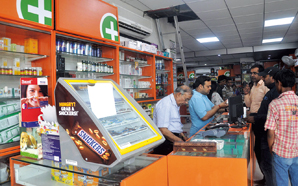 Retail4Growth
5thNovember 2015
The story of Glue Designs journey is that of an Indian design innovation company that differentiates by offering integrated services from research, innovation, design to production and raising equity to transform their vision to a reality. Glue is a one-stop shop for the design value chain, where a whole array of exclusively-designed solutions works for the organized and unorganized retail sector of India.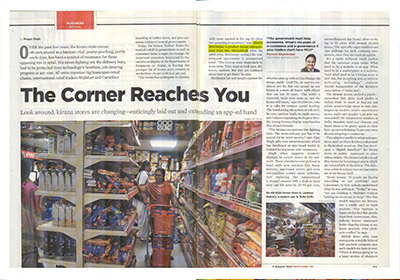 OutLook India
3rd August 2015
India's leading English news magazine features a story on the fast evolving Kirana segment and quotes Niladri Mukherjee (Founder & CEO, Glue Design). Niladri shares his insights on the psyche of the traditional retailer who hasn't changed in over 50 years, but must now in order to survive. Quiktile has been designed to take the pain away from competing in todays competitive market.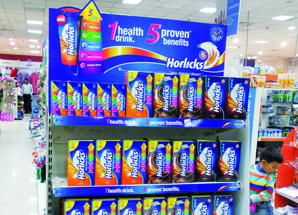 Retail4Growth
25th July 2013
Manpreet Khamba, Director Glue Design shares his insights on consumer behavior in the healthcare market. As shopper exposure and awareness increase, the offline chemist store must upgrade its environment as well as understanding of how to capture consumer loyalty. Quiktile can help them make the leap they need to thrive in a competitive market.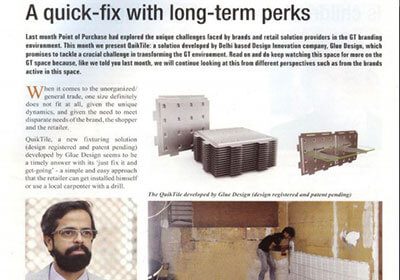 Point of Purchase
January 2013
This magazine presents Quiktile as a innovative solution that can modernise a traditional Kirana space in less than 48 hours. Niladri Mukherjee shares his insights on the unorganised sector and the ways in which Quiktile can address the unique and urgent needs of these traditional, family owned, small businesses.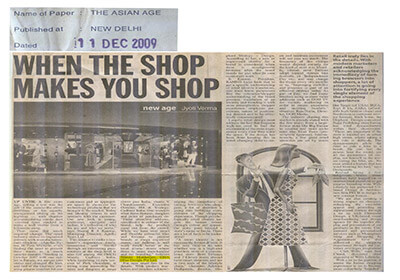 The Asian Age
11th December 2009
A national daily quotes Niladri Mukherjee (Founder & CEO, Glue Design) in this story on the newly evolving, design and customer conscious retail environment. Neeraj Kanwar (MD Apollo Tyres) hired Glue Design + Innovation to create the new look for their benchmark store.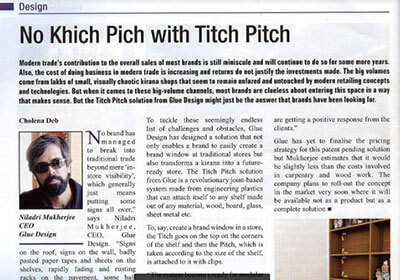 Point of Purchase
October 2009
Modern trade's contribution to the overall sale of brands is miniscule compared to the volumes that come from millions of small, visually cluttered kirana stores all over India. This article presents Titch-Pitch (from Glue Design + Innovation), a solution that makes it easy for brands to roll-out premium in-shop windows to highlight their products.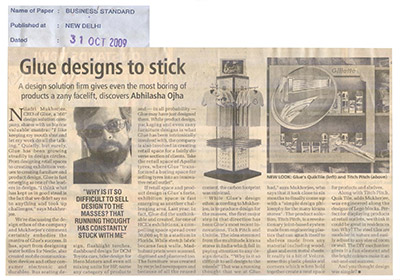 Business Standard
31st October 2009
A national business newspaper covers Glue Design + Innovation and the broad range of innovations it has created in product, retail and exhibition design for over 250 companies all over India and abroad. Titch-pitch and Quiktile – two in-house innovations are presented as well as the initial idea behind them.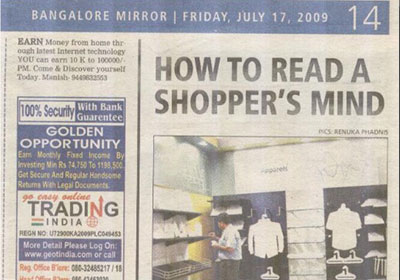 Bangalore Mirror
17th July 2009
Glue Design + Innovation participates in In-Store Asia, a three day event on marketing-at-retail with the theme 'Think like a Shopper'. This venue hosts 65 stalls covering visual merchandising, POP, dynamic environments and more. NIladri Mukherjee (Founder & CEO Glue Design) is quoted here as he shares his insights.